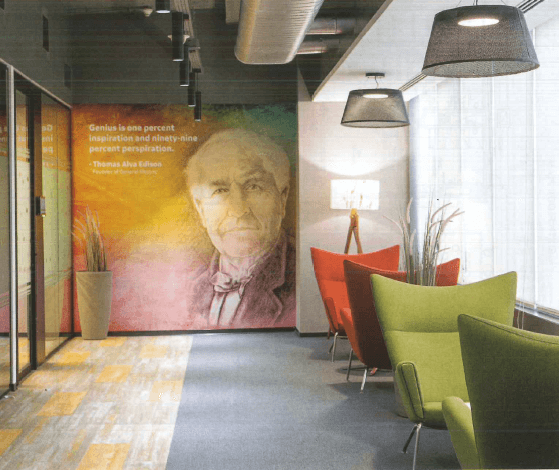 Office of Tomorrow – GE Digital
"Tomorrow" is a tricky route. It can put designers off the track while trying to go beyond / next / future.
But as Design Details elaborates RC architecture was successful in coming up with "a design that aim to be high performing workplace that creates an enjoyable and elevated user experience and help them have a constructive working atmosphere".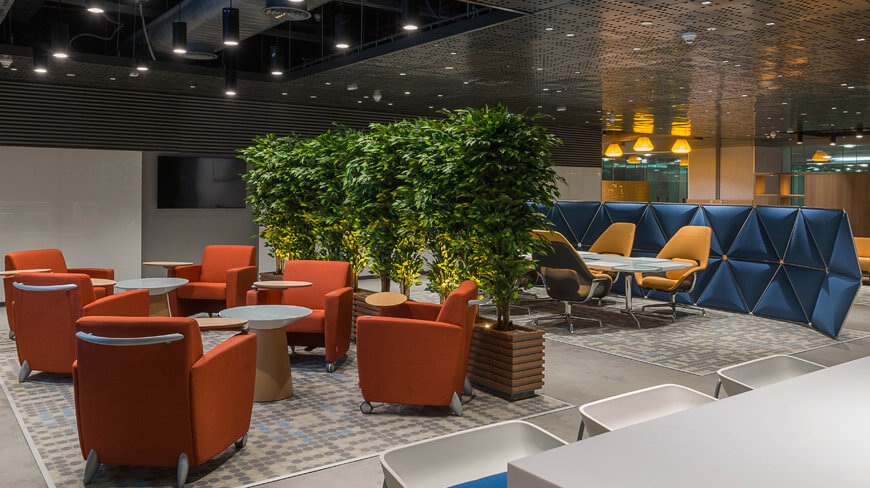 It's not just Design Detail, that confirms the excellence of GE project in terms of design and execution, consistent to client's vision and journey. We have also received and highly encouraging feedback from the client. And there is nothing like it when we get an honest feedback that reinforces our belief that we had successfully delivered the project with total client satisfaction.

The 20,000 sq. m office space, which spreads over seven floors cater distinctive work environments at each floor. It can occupy 1,500 employees who can enjoy work in a collaborative setting or be super focused in individual spaces.
While "presence areas" achieve the concept of collaborative work environment, special zones called, "living room" act as the common work area. These zones are featured with highly functional elements like mobile privacy screens, mobile writing boards that can be used by individuals or groups accordingly.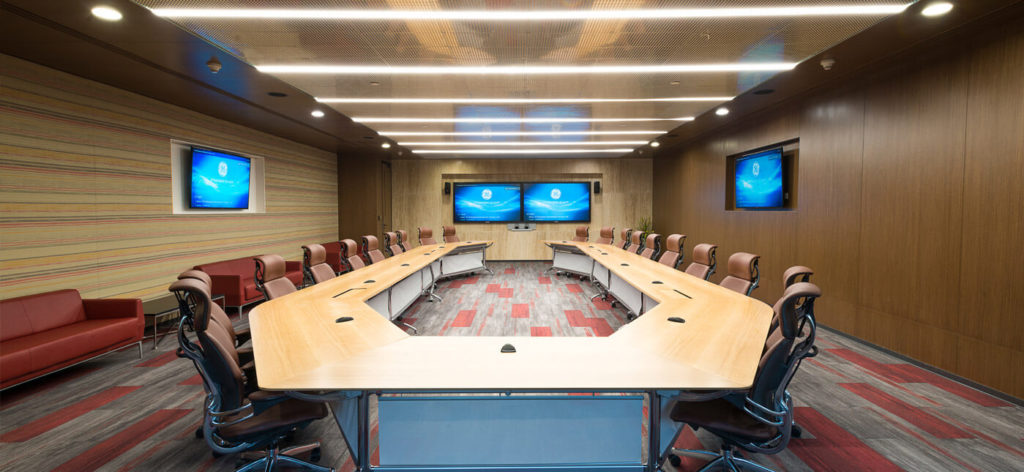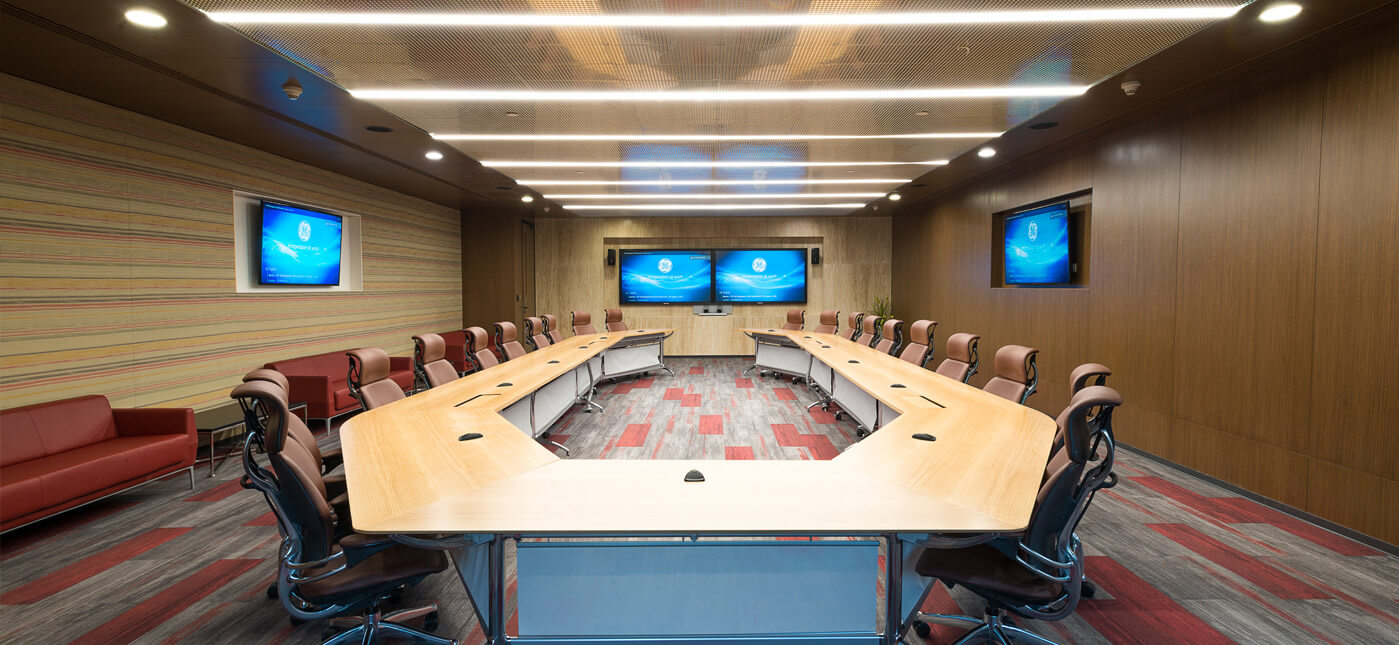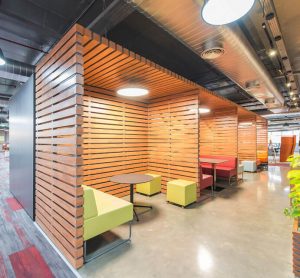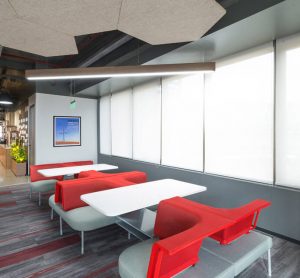 "The concept of design was to bring urbanscape into working spaces and this is interpreted by use of contrasting elements which are a blend of rustic-aesthetic and high end technology that enhances the functionality of space, adds value and elevates the appearance for the benefit of the user." – says DD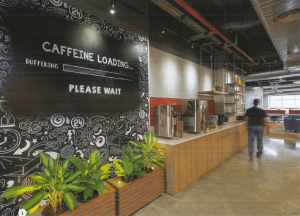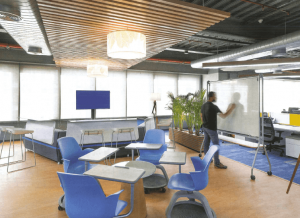 These are the points highlighted by Design Detail about the GE Digital project in its article:
Blending work and rest

Spacious and bright interiors

Greenery within office

Living room with mobile writing board

Dining area

Vibrant colours that enhance the mood

A touch of nature

Customised furniture

Office with acoustic ceiling boards

Use of varying color palettes
We truly appreciate the effort of Design Detail to feature our project in their esteemed magazine.